Brief Company History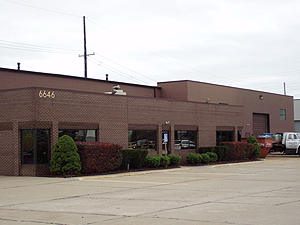 Oakland Steel Inc. is a thriving business located in the heart of southeast Michigan. We are continuously growing – not only as a company, but in our community as well.
Our company started off as one strong-willed man with a passion for the steel industry. With family roots previously planted in the steel business, he was equipped early on with the knowledge and expertise necessary to flourish in the metals industry. He has worked as a successful sales representative in steel distribution prior to starting his own enterprise. He started off in a small shop with a few bundles of steel and a few loyal customers. Within a short time, our company endured rapid expansion and growth, both in our capabilities and capacity, making our company one of the most prominent in our field. With over 25 years of experience in the industry, the team at Oakland Steel is capable and ready to handle all of your steel related needs! Make us your new steel service center – and we can guarantee you'll be satisfied with our exceptional service.
Who We Are & What We Do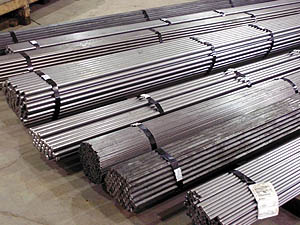 Whether you're a small company or large corporation, you can depend on Oakland Steel to supply your present and future steel requirements. We proudly cater to the small business markets by stocking and distributing smaller quantities of steel purchased directly from the most prestigious steel mills in the country. We only stock the highest and finest quality steel in our warehouses.
With customer satisfaction being our #1 priority, we will go above and beyond to maintain stock of whatever you need in our vast inventory. No grade to rare, no size to big (or small), we understand the specifications of your requirements. We take great pride in our dependable on-time deliveries by utilizing our own company fleet. We are also here to provide you precision saw cutting services – we have the experience and knowledge to produce material saw cut to perfection.
Here at Oakland Steel we understand how crucial it is to build long-term relationships with our customers – and vendors as well. We are a supplier you can trust and count on!
All of our scrap is responsibly recycled.